Join the Wireshark community for SharkFest'21 Virtual EUROPE, a new and online educational conference! https://sharkfesteurope.wireshark.org
Wireshark is the world's foremost and widely-used network protocol analyzer. It lets you see what's happening on your network at a microscopic level and is the de facto (and often de jure) standard across many commercial and non-profit enterprises, government agencies, and educational institutions. Wireshark development thrives thanks to the volunteer contributions of networking experts around the globe and is the continuation of a project started by Gerald Combs in 1998.
Wireshark has a rich feature set which includes the following:
Deep inspection of hundreds of protocols, with more being added all the time
Live capture and offline analysis
Standard three-pane packet browser
Multi-platform: Runs on Windows, Linux, macOS, Solaris, FreeBSD, NetBSD, and many others
Captured network data can be browsed via a GUI, or via the TTY-mode TShark utility
The most powerful display filters in the industry
Rich VoIP analysis
Read/write many different capture file formats: tcpdump (libpcap), Pcap NG, Catapult DCT2000, Cisco Secure IDS iplog, Microsoft Network Monitor, Network General Sniffer® (compressed and uncompressed), Sniffer® Pro, and NetXray®, Network Instruments Observer, NetScreen snoop, Novell LANalyzer, RADCOM WAN/LAN Analyzer, Shomiti/Finisar Surveyor, Tektronix K12xx, Visual Networks Visual UpTime, WildPackets EtherPeek/TokenPeek/AiroPeek, and many others
Capture files compressed with gzip can be decompressed on the fly
Live data can be read from Ethernet, IEEE 802.11, PPP/HDLC, ATM, Bluetooth, USB, Token Ring, Frame Relay, FDDI, and others (depending on your platform)
Decryption support for many protocols, including IPsec, ISAKMP, Kerberos, SNMPv3, SSL/TLS, WEP, and WPA/WPA2
Coloring rules can be applied to the packet list for quick, intuitive analysis
Output can be exported to XML, PostScript®, CSV, or plain text
What is SharkFest?
SharkFest™, launched in 2008, is a series of annual educational conferences staged in various parts of the globe and focused on sharing knowledge, experience and best practices among the Wireshark® developer and user communities.
SharkFest attendees hone their skills in the art of packet analysis by attending lecture and lab-based sessions delivered by the most seasoned experts in the industry. Wireshark core code contributors also gather during the conference days to enrich and evolve the tool to maintain its relevance in ensuring the productivity of modern networks.
Learn more about SharkFest in our FAQ PDF.
SharkFest Mission
SharkFest's aim is to support ongoing Wireshark development, to educate and inspire current and future generations of computer science and IT professionals responsible for managing, troubleshooting, diagnosing and securing legacy and modern networks, and to encourage widespread use of the free analysis tool. Per Gerald Combs, Wireshark project Founder …"Wireshark is a tool and a community. My job is to support both".
SharkFest GOALS
To educate current and future generations of network engineers, network architects, application engineers, network consultants, and other IT professionals in best practices for troubleshooting, securing, analyzing, and maintaining productive, efficient networking infrastructures through use of the Wireshark free, open source analysis tool.
To share use cases and knowledge among members of the Wireshark user and developer communities in a relaxed, informal milieu.
To remain a self-funded, independent, educational conference hosted by a corporate sponsor.
SharkFest Conferences
June 14-18
Location: Online
September 12-17
Location: Online
Wireshark Training
SharkFest™ Wireshark Educational Conferences
Join Gerald Combs, Hansang Bae, Kary Rogers, Sake Blok, Jasper Bongertz, Christian Landström, Phill Shade, and many other packet analysis experts at SharkFest, an immersive Wireshark training experience.
Contact sharkfest@wireshark.org for more info.
Wireshark University USA Training - Packet Pioneer - Chris Greer
Classroom and Virtual Courses:
For in-company and Special Law Enforcement/Forensics Courses, contact info@scos.training
User Documentation
The Wireshark User's Guide is available in several formats:
Web pages (browseable): One huge page or multiple pages
Web pages (ZIP file): One huge page or multiple pages
PDF
Windows HTML Help
UNIX-style man pages for Wireshark, TShark, dumpcap, and other utilities
All of Wireshark's display filters, from version 1.0.0 to present.
Version 0.99.2 to present.
Information about vulnerabilities in past releases and how to report a vulnerability
Books, articles, videos and more!
How to set up a wireshark.org mirror
Our primary distribution point and how it affects you
Videos and Presentations
SharkFest features presentations from a variety of knowledgeable, informative speakers.
Videos
What Are the Best Books for Learning Packet Analysis with Wireshark? Let's find out…
Top 10 Wireshark Filters Follow Chris as he shows you the top filters you need to know to start shredding
TCP Fundamentals Part 1 - Sharkfest Talks Join Chris at Sharkfest when he covered the core concepts of TCP Analysis shredding
Wireshark CLI tools & scripting (by Sake Blok)
https://sharkfestus.wireshark.org/assets/presentations18/33.zip
For more "Packet Trenches" resources, check out these links: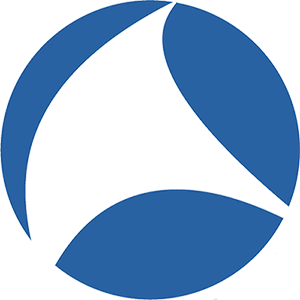 Wireshark Developer and User Conference
June 14-18
Online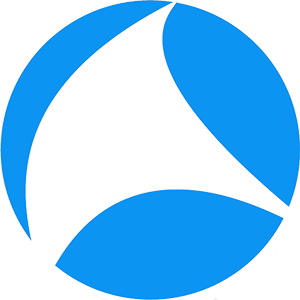 Wireshark Developer and User Conference
September 13-17
Online
The current stable release of Wireshark is 3.4.5.