Wireshark 1.12.6 Released
June 17, 2015
Wireshark 1.12.6 has been released. Installers for Windows, Mac OS X 10.6 and above, and source code are now available.
In 1.12.6
Two vulnerabilities have been fixed. See the release notes for details.
Many other bugs have been fixed.
For a complete list of changes, please refer to the 1.12.6 release notes.
Official releases are available right now from the
download page
.
Go Beyond with Riverbed Technology
Riverbed is Wireshark's primary sponsor and provides our funding. They also make great products that fully integrate with Wireshark.
I have a lot of traffic...
ANSWER:
SteelCentral™ Packet Analyzer PE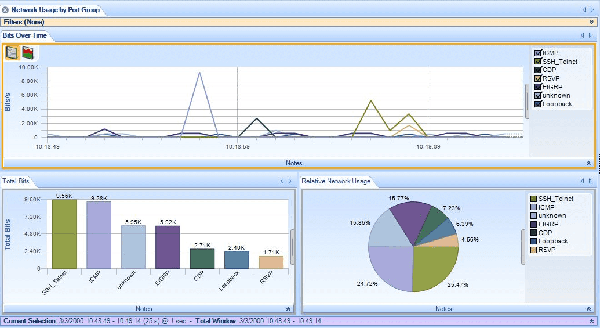 • Visually rich, powerful LAN analyzer
• Quickly access very large pcap files
• Professional, customizable reports
• Advanced triggers and alerts
Learn More
Buy Now
No, really, I have a LOT of traffic…
ANSWER:
SteelCentral™ AppResponse 11
• Full stack analysis – from packets to pages
• Rich performance metrics & pre-defined insights for fast problem identification/resolution
• Modular, flexible solution for deeply-analyzing network & application performance
Learn More