Wireshark 1.2.0pre2 Released
June 9, 2009
Wireshark 1.2.0pre2 is now available for testing. Installers for Microsoft Windows, Macintosh OS X, and source code can be downloaded from the following locations:
Version 1.2.0 is scheduled to be released during Sharkfest on Tuesday, June 16th.
Go Beyond with Riverbed Technology
Riverbed is Wireshark's primary sponsor and provides our funding. They also make great products that fully integrate with Wireshark.
I have a lot of traffic...
ANSWER:
SteelCentral™ Packet Analyzer PE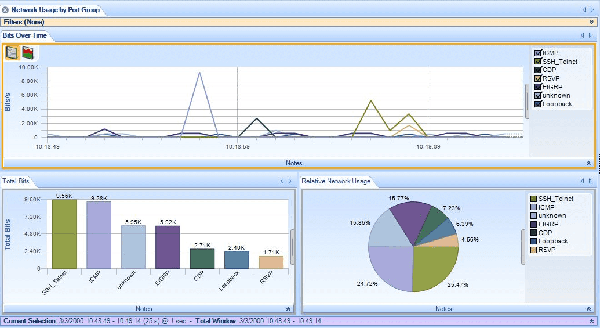 • Visually rich, powerful LAN analyzer
• Quickly access very large pcap files
• Professional, customizable reports
• Advanced triggers and alerts
Learn More
Buy Now
No, really, I have a LOT of traffic…
ANSWER:
SteelCentral™ AppResponse 11
• Full stack analysis – from packets to pages
• Rich performance metrics & pre-defined insights for fast problem identification/resolution
• Modular, flexible solution for deeply-analyzing network & application performance
Learn More