Wireshark 1.1.0 Development Release
September 14, 2008
Wireshark 1.1.0 has been released. Installers for Windows, Mac OS X Intel 10.5, and source code is now available. This is a development release, intended to be used as a platform for testing new features. The latest stable release of Wireshark is still 1.0.3.
If you wish to try 1.1.0, you can download the following packages:

Windows 32-bit installer
Windows U3 package
Windows PortableApps package
Update: There was a problem with the Windows versions. We're working on a new release.
Go Beyond with Riverbed Technology
Riverbed is Wireshark's primary sponsor and provides our funding. They also make great products that fully integrate with Wireshark.
I have a lot of traffic...
ANSWER:
SteelCentral™ Packet Analyzer PE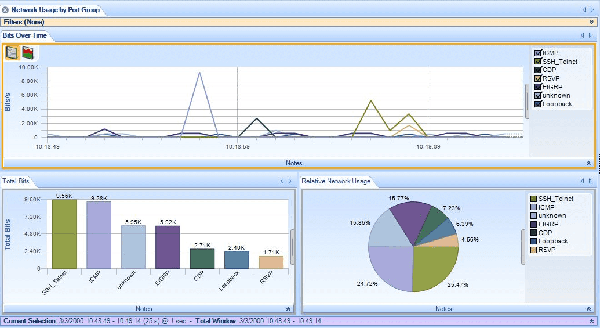 • Visually rich, powerful LAN analyzer
• Quickly access very large pcap files
• Professional, customizable reports
• Advanced triggers and alerts
Learn More
Buy Now
No, really, I have a LOT of traffic…
ANSWER:
SteelCentral™ AppResponse 11
• Full stack analysis – from packets to pages
• Rich performance metrics & pre-defined insights for fast problem identification/resolution
• Modular, flexible solution for deeply-analyzing network & application performance
Learn More