Wireshark 0.99.6 Released
July 5, 2007
Wireshark 0.99.6 has been released. Security-related vulnerabilities in the HTTP, DCP ETSI, SSL, DHCP, and MMS dissectors have been fixed along with the iSeries file reader. See the advisory for details.
This release adds the ability to change columns without restarting Wireshark, display filter macros, HTTP object export, upper() and lower() display filter modifiers, and many more features. For a complete list of changes, please refer to the 0.99.6 release notes. Official releases are available right now from the download page.
Go Beyond with Riverbed Technology
Riverbed is Wireshark's primary sponsor and provides our funding. They also make great products that fully integrate with Wireshark.
I have a lot of traffic...
ANSWER:
SteelCentral™ Packet Analyzer PE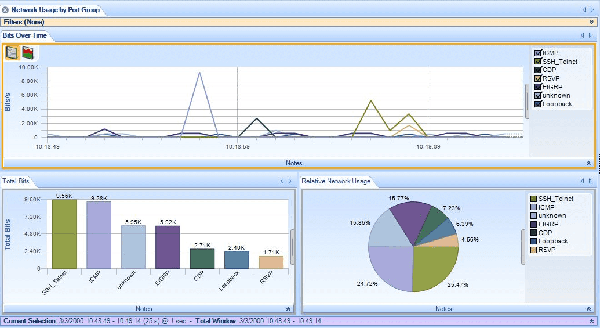 • Visually rich, powerful LAN analyzer
• Quickly access very large pcap files
• Professional, customizable reports
• Advanced triggers and alerts
Learn More
Buy Now
No, really, I have a LOT of traffic…
ANSWER:
SteelCentral™ AppResponse 11
• Full stack analysis – from packets to pages
• Rich performance metrics & pre-defined insights for fast problem identification/resolution
• Modular, flexible solution for deeply-analyzing network & application performance
Learn More