eWEEK Says We're Important
May 2, 2007
eWEEK Labs has declared Wireshark one of The Most Important Open-Source Apps of All Time. According to eWEEK, we are one of "the applications that have moved open-source technologies from corporate curiosities to integral enterprise tools."
…although we're not sure why OpenSSH and OpenSSL were forced to share a slide.
Go Beyond with Riverbed Technology
Riverbed is Wireshark's primary sponsor and provides our funding. They also make great products that fully integrate with Wireshark.
I have a lot of traffic...
ANSWER:
SteelCentral™ Packet Analyzer PE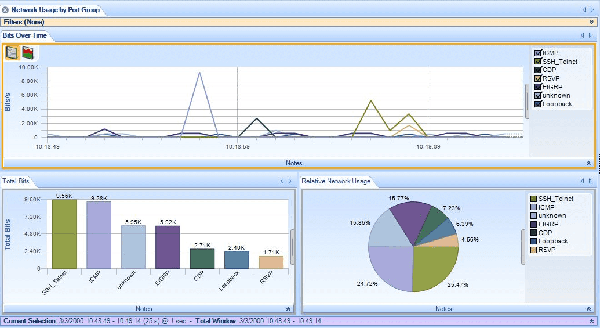 • Visually rich, powerful LAN analyzer
• Quickly access very large pcap files
• Professional, customizable reports
• Advanced triggers and alerts
Learn More
Buy Now
No, really, I have a LOT of traffic…
ANSWER:
SteelCentral™ AppResponse 11
• Full stack analysis – from packets to pages
• Rich performance metrics & pre-defined insights for fast problem identification/resolution
• Modular, flexible solution for deeply-analyzing network & application performance
Learn More